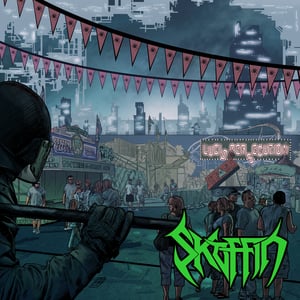 $

10.00
Debut Full Length of SKOFFIN!!
Track Listing:
1. Vengeance Has A Name
2. Shadow of the White Skull
3. Fatality
4. Beauty With A Price
5. Napalm 'Nam
6. Arachnid Contagion
7. Carnivorous Lamniform
8. Proclamation To Enslave A Nation
9. Catastrophic End
Released by Slaney Records
Comes Shrink Wrapped!